Solahart Central Coast
Jamie Groves
2/25 Alliance Avenue, Morisset NSW 2264
Solahart Central Coast combines a first class team of young, energetic and knowledgeable staff with market leading products. We deliver our customers with personal, efficient and professional solar energy solutions.
Servicing the entire Central Coast region, from the southern end of Lake Macquarie to the Hawkesbury River. Solahart Central Coast provides Sales, Installation, warranty and all servicing requirement of both Solahart Solar hot water and solar power systems.
Solahart Central Coast is committed to providing our customers solar energy solutions, whether that is solar hot water or solar power, to reduce energy consumption and help avoid escalating power prices.
There has never been a better time to go solar! Householders have a brilliant opportunity to do something positive for the environment and their wallets at the same time.
Local company backed by longstanding international brand.
Backed by a brand almost 60 years old - Solahart pioneered solar water heating in Australia in 1953. Now we are a leading manufacturer of solar hot water systems in Australia and have supplied to over 80 countries worldwide.
Emergency Service
When your water heater breaks down it's a great opportunity to switch to solar to get solar hot water free from the sun and start saving on your energy use. As your local Solahart Dealer we can get you emergency hot water within 24 hours and offer a range of services to make the switch really easy.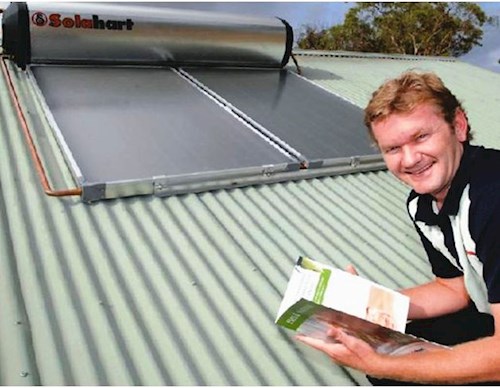 What our customers are saying