Solahart Inner West
Lisa Hodge
Ashfield NSW 2138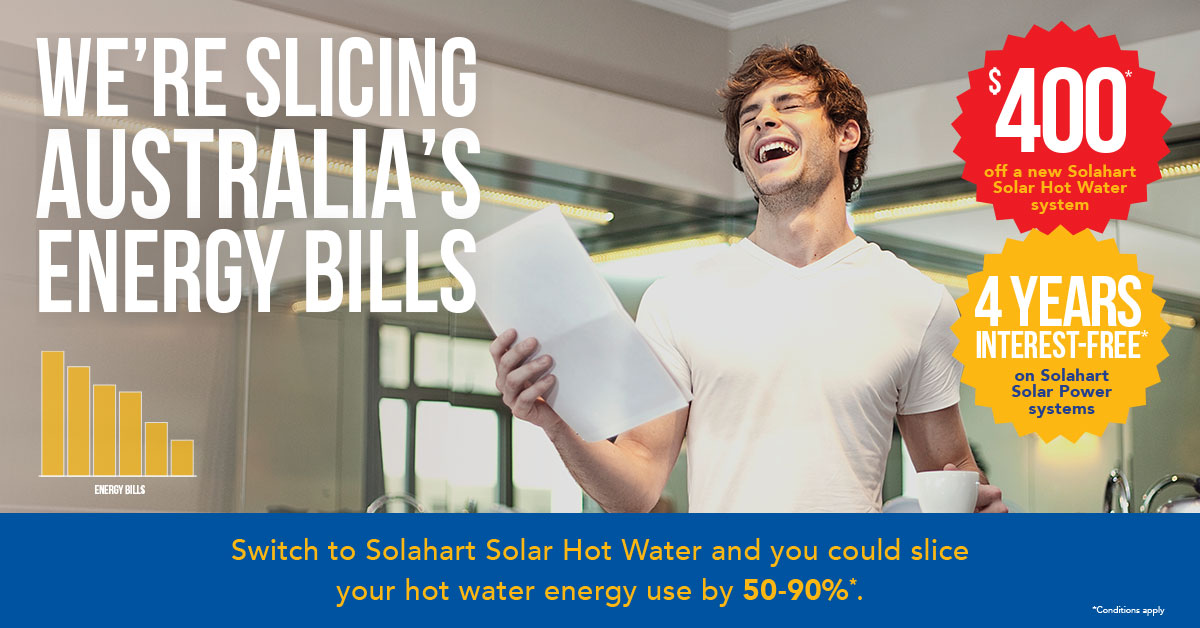 Energy bills are going through the roof. But at Solahart, we're driving them down. Switch to Solahart Solar Hot Water and you could slice your hot water energy use by 50%-90%*. And right now, we'll also cut $400* off the price of your new solar hot water system. That's on top of generous government incentives*.
For over 60 years, we have been setting the standard for solar systems in Australia. Our systems are designed for the harshest Australian conditions. Quality is ingrained in everything we do and our obsession with solar technologies is well documented.
Our solar power systems only use world-leading REC panels and the world's best quality inverters. Our solar panels are consistent with Solahart's quality and performance requirements, using quality polycrystalline cells, anti-reflective glass and textured cells for greater sunlight absorption.
Meanwhile, our solar water heaters have established an unparalleled reputation for quality and efficiency. Our core range consists of roof-mounted systems and split systems, where the tanks are located on the ground.
Covering the Inner West of Sydney from Leichardt through to Bankstown the our aim is to exceed customer satisfaction, by providing the most outstanding service ensuring their loyalty and outspoken praise of our service quality and standards.
That's why we say: "LEAVE SOLAR TO THE EXPERTS"